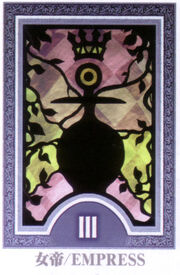 Mayu Takanamiya
Empress Arcana

Rank 1:
She seems boyish but I don't mind. She seems to be interested in Kali so I have to teach her.
Rank 2:
She got potential on Kali. She managed to knock me out of cold. Also, she is a very nice cook and also a nice person to cook me lunch when I was out of cold
Rank 3:
Wow, I just discovered that she is a fellow Persona-User. This is just amazing! I don't know what i'm feeling. Well, it is good to know that I am not the only Persona that also got those strange powers. Also, I got to knew her more. Well, Mayu is not just an ordinary tomboy but also, she likes thrilling stuff like roller coasters!
Nilo Lockwood
Death Arcana

Rank 1:
A fellow student in Zela Academy. He seems to be shy at first. I hope we can be friends
Rank 2:
I saw him got mugged and fortunately, I managed to save him. We became friends there(although it got a little awkward), i'm so happy. I hope we can further strengthen our friendship next time.
Hyacintha Rose
Tower Arcana

Rank 1:
An another fellow student in Zela Academy. She and Snow seems to be nice. We helped each other in the school when we're lost.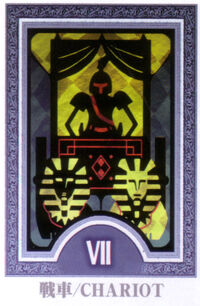 Jack Rannells
Chariot Arcana

Rank 1:
He can be pretty weird but still, he is a nice guy.The smile he have on his face when I said that I will be his blue ranger is unforgettable and that makes me happy. Oh well, I'll be looking forward to be a ranger
Rank 2:
I almost got beat up by a bunch of thugs but it is a relief that Jack got my back. He also tried to backed me up at the Principal Office and I treated him at the cafeteria so I guess we're friends now. Also, I am now a full-pledged Featherman Ranger! I can't wait to meet the other rangers!
Rank 3:
Im gald that he is okay now especially with what happened in the first mission. I know how much he is close with Nilo and I am so glad that Jack is still Jack. Also, I think i love the burgers in Wild Duck Burgers now. No winder why Jack eats there a lot.
Rank 4:
We fought this big thing and I am glad that we managed to defeat it. It's nice to see him again, he is still the same though. He never changed. Still the good ol' Jack that I used to know.
Rank 5:
We fought the father and we won. It seems that Jack knew the red haired stranger for a long time. He looks so sad just like how Nilo died. Damn... Why he has to die?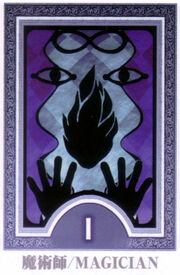 Mae Iharu
Magician Arcana

Rank 1:
A new transferee in Zela Academy. She seems to be energetic,cheerful, and friendly. Just don't call her short or she'll get bananas. I guess i'll see her in school.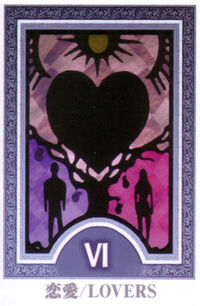 Koharu Tateyama
Lovers Arcana

Rank 1:
She is a commercial model and for a famous person, she is too friendly and trust so easily. It's not bad but she have to be careful. Maybe this will be the first and last time, I will see her.
Rank 2:
she invited me to a ball. We danced and we're both first timers. I think i have... A crush on her now. Either way, i have no chance on her. I am just a normal person and she is a model so meh.
Rank 3:
We dated in an amusement park. We kissed but she is still not yet my girlfriend. Im not sad, i am glad that we have the same perspective. So if waiting will make her mine then I would do it.
Angel: Israfel
Strength Arcana

Rank 1:
oh no Israfel is in trouble! I need to save him but I think I am not strong enough to save him. Whatever, with the strength he gave to me, I shall use that in order to save the angel who gave me my new powers.
Mako Yamauchi
Strength Arcana

Rank 1:
I don't know what happened but welp, she's my partner now.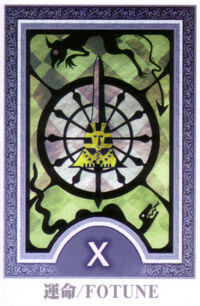 Hikaru Kawano
Fortune Arcana

Rank 1:
This guy is in trouble. The one what happened to Nilo will happen to him as well. I won't let it happen again. I will save you Hikaru.
Charles Everton
Emperor Arcana
Rank 1:
I don't know what just happened there. I coincidentally ate on the restaurant where he is working. After that, He dragged me into the mall to buy a J-POP album. I wonder what is it for? Oh well, it's a great feeling that I hanged out with my teammate just for a while.
Blaez Wynter
Emperor Arcana
Rank 1:
A former teammate. It's been a long time since the last time we fought together. To be honest, he has gotten stronger.
Rank 2:
Must be a friend of that guy. He looks sad as well.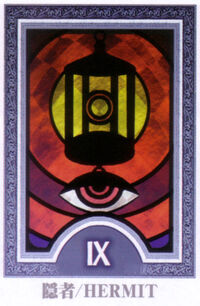 Joshua Bae
Hermit Arcana
Rank 1:
I dunno what to say about him. Welp, I guess im stuck with this guy
Rank 2:
Still don't know what to say about this guy.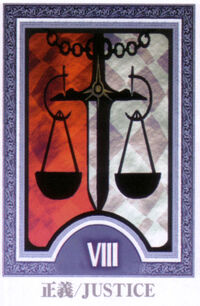 Rinna Lauderdale
Justice ArcanaRank 1:
She helped us to help defeat Ananke. That's it. I don't find her interesting
Rank 2:
We fought an another thing again. She has gotten stronger now. I think it's not bad to have her by my side.
Rank 3:
We kept on fighting side by side, she seems to be reliable teammate though.
Rita Arisato
Sun ArcanaRank 1:
We fought an another monster again. For a girl, she is so powerful. This girl is what I want to have as a teammate.
Rank 2:
She mourned the Red Robin's death. She must be a great friend of his as well.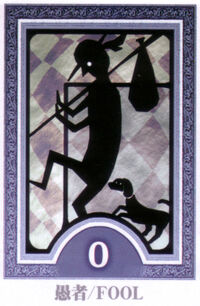 Lia Abate
Fool ArcanaRank 1:
I dunno what to say about her but her green dress and emerald eyes are so beautiful. I think i've seen her before, she must be that circus performer in Penecia.
Rank 2:
No comment about the girl.
Sharaku Rikei
Jester ArcanaRank 1:
He is so powerful as well. Strangely, he doesn't use a Persona to fight. Also, When I look at him, I can feel an eerie presence *shiver*
Rank 2:
Must be an another friend of the Red Robin.
Guardian of Humanity
Judgment ArcanaRank 1:
Today, we defeated a Primordial. It was a tough fight but the team managed to push through.
Rank 2:
We fought this strange thing. It was an another tough fight but still, we managed to defeat this thing without getting severely injured. Nice job everyone
Rank 3:
The Father was defeated but we lost someone, Hyde was his name, wasn't it? I'll remember him and his sacrifice. I will keep on living and fighting. Hyde's sacrifice must not go for nothing.
NPC Social Links