I.The Magus
Shiina(Rank 1)
"Strong, reliable, her abilities are unlike any other cadet... Just what is she?"
III.The Empress
Arctic Breeze(Rank 1)
"She seems like a nice person to be around, i look forward to dueling her brother."
VI.Lovers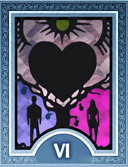 Cecilia Hunt(Rank 2)
"A religious cadet, though to who her prayers are dedicated to is what concerns me..."
VII.The Chariot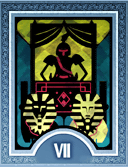 Maria Woodsworth(Rank 4)
"My sister in arms, she tended to my wounds when i was a bumbling drunk too."
VIII.The Justice
Lisa Lamecia(Rank 1)
"While stand offish, the Princess is a fierce warrior. I can respect her even if i don't agree with her behavior."
XI.Strength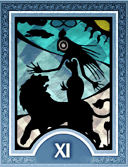 Red Rythm(Rank 1)
"A helpful girl i met in the Metro Station, she lives in the Sunlake Palms too."
XIV.Devil
Patricia McDowell(Rank 1)
"Fellow student, we seem to share a love for beer."
XIX.Sun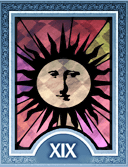 Feya(Rank 1)
"She appeared dispersed when i visited her shop, whatever the case i should drop by another time."
XX.Aeon
Athena Griva(Rank 1)
"Her skills are undoubtedly valuable, she could learn a thing or two about humility however."
Azami(Rank 1)
"Guess dogs can fight demons too, neat."
XX - Judgement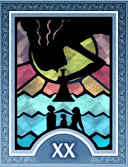 Soldiers of Order(Rank 1)
"Out of the Darkness we will rise..."
Zealous warriors to the last, they would kill and die at the orders of the Vatican and in the name of the Lord if it meant protecting Christianity. They are all trained in combat, taught to work as an unity with their Battle Brothers in order to defend the Holy Lands. To be a Knight of the vatican is to live and die by the sword.
Somewhere northern-central Europe there's a fortress-monastery named Helsreach, it currently houses the Black Lions, an order of Knights who have been tasked to protect the relics and texts that are guarded within Helsreach. This order is known for their unorthodox practices, eschewing most forms of combat in favor of charging into Melee combat and seem to encourage that their warriors fly into berserker-like frenzies when fighting the unholy.
Martial pride and stubbornness are marks of a Black Lion, the Lion is not just an icon for the order, it doubles as the image of the ideal Knight. The order also seems looser when compared to others, they engage in revelries from time to time and encourage open rivalry between their own knights.