YES! Yes yes yes freakin'
scoooooooore!
Patricia slowed down after rounding a few corners and put her hands in her pockets, the arrogant smirk clear as day on her face. She did
exactly
what she set out to do, now the only question was how far she wanted to take this and what she wanted to do with it.
...ah screw it, may as well do the nice girl thing and share with the bitch, not like she could've gotten this far on her own. As the liar turned one more corner she came face to face with her girlfriends looking... kinda not like she expected they would.
"Heya! Sooooooooo I got his number," she crowed, not letting the petty bitch shit in the air drag her down.
"Oh really."
"Ya really! We're going out for drinks this weekend
although
I might not be able to make it if you catch my drift. It'd suck to cancel plans like that sooooo..."
"Woah, you got him out for drinks!?"
"Do NOT underestimate my powers when I want something girl."
"Then you should go with him, you asked him out he probably likes you better anyway."
Patricia's face fell. It was gonna be one of
those
kinds of conversations.
"Uh, no? That's not what this was. Like, at all."
"Shyeah Patricia I've got a feeling you have no idea what any of this is either."
"Hey, I've got selective hearing against trifling shit wanna say that without the bitch in your voice?"
"You really don't get it do you? You can't even understand what a shitty thing that was to do to Caitlynn can you are you THAT self-centered?"
"You wanted his number, I got his number.
You
didn't wanna ask him it could've been someone else but it was me, your
friend
who said she'd share. Why don't you get off your back for once, I
really
think it's cutting off the blood to your brain."
"Uh, can we just chill a sec? This is getting outta hand..."
"So that answers that question, you
can't
just like I said. Don't even play it off Patricia."
"It's starting to sound like you
really
don't want me to share. Besides..."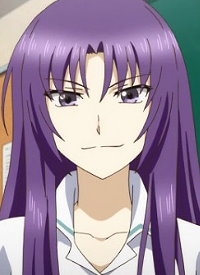 "I just asked for his number.
He's
the one that asked
me
out."
With Miranda trying to keep the peace and Jenny fighting her battle for her, Caitlynn really didn't say much until right then when she looked to Patricia with unbridled hate in her eyes.
"
Yoooouuuu.....!
" The blonde girl marched straight up to her, shivering and shaking and starting to tear up. Patricia smiled even wider as she often did in situations like this. If Caitlynn wanted to hit her that was fine. She'd lay her the fuck down right afterward though. Dumb petty bullshit. Her hands were balled into fists and for a second it looked like she was ready to take a swing... but she never did.
"Y...! ...you
suck
, Patty...!" Caitlynn shouted to her before turning around and just... running off. It was obvious she was crying, but that was her own problem for misunderstanding shit. Not like Patricia started it or whatever. Jenny took a half step after her before giving Patricia a glare.
"Good.
Now
look at what you've done." But she'd run after Caitlynn calling her name.
"Pssssh.
Whatever
I didn't do anything. Like, really?" she complained to herself. Miranda went to walk after them sheepishly.
"
Yeeeeaaaaah
like... I should probably go after them and stuff." Patricia smiled back at her. No, no she got it. It wasn't even personal, just another part of the game.
"Nah, you're cool. She probably doesn't wanna see me anyway, go help her out."
"Cool, catcha later!" Patricia gave a small wave and dropped her smirk as soon as Miranda disappeared from sight. Like, this was supposed to be a win so why did all this petty shit have to drag her down? Tssss, whatever it was
dumb
. It almost pissed her off how they had to ruin it for her but whatever, she wasn't about to let them control how she felt about herself. Patricia rolled her neck and started her slow walk to her locker just as the bell rung for the next period.