Welcome to New Arcana!
Welcome, Welcome! You've probably guessed by now, but this is a text-based Persona RPG site for Atlus fans, by Atlus fans. If you're new to Shin Megami Tensei, this place can still be for you, so no need to dash towards the doors! Your first stop should be the introduction board so we can introduce ourselves. Then right after that, feel free to go through our vital information to get a good feel of the site. We hope you enjoy your stay, and if you have any questions don't hesitate to post them here. Ciao!
Active Plots
December 2020
Mon
Tue
Wed
Thu
Fri
Sat
Sun

1

2

3

4

5

6

7

8

9

10

11

12

13

14

15

16

17

18

19

20

21

22

23

24

25

26

27

28

29

30

31

Calendar
Current Events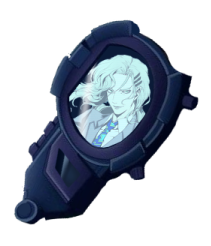 The Maker
Shin Megami Tensei and Persona belong to ATLUS. We own nothing, and have simply used their data to create a world of our own. They are the true geniuses behind the scenes.
Affiliates
Our Static Affiliates
| | |
| --- | --- |
| Fortunate Groove [Safi] | |

Author
Message
Grimm





Posts

: 4669


Join date

: 2013-09-06


Age

: 24


Location

: In front of my computer



Subject: Re: Fortunate Groove [Safi] Thu Aug 03, 2017 10:57 pm

---

Pfft okay. The winged demon would just stick his tongue out at the boy briefly. ''I'll go support my lame music then. Sounds like a great idea.'' Nah though, that'd be too much effort to do for real. Still, a funny idea to entertain for a moment. ''The legendary fortune teller? Well, maybe that could work.'' If the fortunes were really accurate, maybe the guy could become famous. One can never know, heh.

''Life's all about mysteries, I'll second that one.'' It would be pretty boring otherwise man. Who'd want to live if there was no excitement to be found anywhere? ''Okay, sure, I guess it is. I think nothing saves you if you're unfamiliar with the area in question though.'' Wise word of the day...don't go where you'll get lost.

___________________________________

Lost





Posts

: 2048


Join date

: 2014-11-21


Age

: 22


Location

: Nowhere



Subject: Re: Fortunate Groove [Safi] Sat Aug 05, 2017 10:20 pm

---

"Alright! Let us become rivals of musical taste!" he'd say with a happy smile, a glimmer in his eyes. He didn't really think this guy wanted to support anything but it was a fun thought that there could be a rival of music such as this guy. "I would like to think so. I don't want to be forgotten just because I died, you know?" he'd say with a wistful sigh. Honestly, he didn't have too much plans on making himself this forever known person... But the idea of him helping people out being remembered for eons... That made him happy.

"Without a good secret, there would be nothing to look forward too. I adore having an unknown in my life, it makes it fun to see what happens." he'd say with a good natured laugh before nodding his head. "Heeeey... Do you think there's a gps race? Like, someone who never gets lost! Oh, I'd love to meet someone like that!" he'd explain happily. In Junction, anything was possible after all.

Grimm





Posts

: 4669


Join date

: 2013-09-06


Age

: 24


Location

: In front of my computer



Subject: Re: Fortunate Groove [Safi] Sat Aug 05, 2017 10:32 pm

---

Ace would laugh under his breath briefly. ''Sure, I'm game.'' As long as it didn't include his eardrums being blasted to oblivion, he'd be fine with that. He didn't necessarily hate all music anyway. Just found some types of it a little irksome here and there. ''Well, perhaps some of your customers will remember you. Have you got some steady visitors?'' It was possible to tell fortune multiple times as long as some time has passed in between to have things change, right? He'd figure that some people would be interested in having it done frequently, if they believed in such.

He would tilt his head slightly. ''Does that mean you can't tell your own fortune?'' Then again, that would probably be a tough thing to do. Did the boy have his relatives on Junction too though...? Hmm. ''Maaaybe? If technology can create navigation systems, perhaps there are people who have abilities that work in a similar way. Haven't met someone like that yet though. Or if I have, I didn't know about it.'' It wasn't like he asked everyone he met about what all they were capable of. He liked a good chat alright, but pestering gets annoying too.

___________________________________

Lost





Posts

: 2048


Join date

: 2014-11-21


Age

: 22


Location

: Nowhere



Subject: Re: Fortunate Groove [Safi] Sun Aug 06, 2017 11:17 pm

---

"I do, actually. The customer before you has come to me for a while now. Nice man, he wants the best for his family and is trying for a promotion at work. I do see it in his future if he continues to work hard, which I encourage him to do so often. Actually, most of my customers end up becoming regulars. It's just how Virtue are, I guess. Are predictions always come true unless something completely unknown happens." he'd say with a small nod of his head. It was the nature of the Virtue to guide all who came to them. It was how they interacted with the world and others... It made them complete.

"No, I can't. My eyes can only see the futures of others." he'd say with a smile, honestly, his fate being a mystery to him was a pleasant idea... If only... "I wonder what a their fate would be like... I wonder if their ability to always know where they're at allows them to always avoid doom or fate! What a fun idea!" he'd say with a enthusiastic smile, a slight glint of wonder in his eyes. He really would love to meet someone like that...

Grimm





Posts

: 4669


Join date

: 2013-09-06


Age

: 24


Location

: In front of my computer



Subject: Re: Fortunate Groove [Safi] Sun Aug 06, 2017 11:43 pm

---

''Sounds cool. Is looking into people's lives fun?'' It was hard to imagine actually seeing other people's destinies so easily. Besides, if it happens to be really bad, how do you go about telling them? Kinda sucks to have to be a bearer of bad news, doesn't it?

Oh well. ''Well, shucks. Better hope nothing bad happens to you then.'' It's be unpleasantly ironic to be the one to guide people, and then fall prey to fate yourself…especially if it was something you could've avoided, had you known beforehand. Ace would blink. ''Wouldn't that be great? Though, not all fate is related to location, right?'' Unless you knew where and when exactly was something to take place, you couldn't avoid it just by knowing your location at all times….or could you? Hmmm. Such an abstract topic. In any case, the winged demon would wave a hand lightly. ''Anyway, as fun as having a chat is, I'd rather not hog the place for any new customers that may want to come over. So I guess I should take my leave for now. Perhaps I'll see you some other day?'' He wasn't sure what to think of the fortunes just yet since it was far too early to tell, but hey, even coming back to talk would work right?

___________________________________

Lost





Posts

: 2048


Join date

: 2014-11-21


Age

: 22


Location

: Nowhere



Subject: Re: Fortunate Groove [Safi] Mon Aug 07, 2017 12:03 am

---

"It... Has its moments, yes." he'd reply simply. There were some things he hated about his gift... And that was all he had to think about on that matter. There was little purpose on focusing on the past. What's done is done and can't be changed.

"Ah, I'm sure I'll be fine! After all, I have all my customers to take care of me. And I'm not sure... Fate and location do have a strange interaction... Who knows?" he'd say as their conversation seemed to finally be coming to an end. The boy would smile before nodding and standing up to bow gently to the winged man.

"I am Cassiel Pendragon. It has been a pleasure to see into your fate. Please, stay safe until our next meeting." he'd say with a happy smile before standing upright again. It was a custom for Virtue to bow to those they had told the future of. It was an etiquette to how they did things, basically.

Grimm





Posts

: 4669


Join date

: 2013-09-06


Age

: 24


Location

: In front of my computer



Subject: Re: Fortunate Groove [Safi] Mon Aug 07, 2017 4:41 pm

---

''Ah, I see.'' Yeah, he could imagine. You could happen to see anything, whether it was good, bad or downright terrifying. It actually sounded like a tough job to be doing. It made him wonder why did the boy not charge for his services in some way. This seemed like it could be a very good source of income, even if the payment was set to be really low so people could easily afford it. Then again, guess doing good deeds is a nice thing....even though you kinda have to get money from somewhere to pay for living and food.

Ace would chuckle a bit. ''You've got good customers then.'' Assuming they'd actually help out, but some people were pretty nice, yes? Anyway...He would nod at the boy. ''Oh yeah, name's Ace. It was nice meeting you.'' He almost forgot they didn't even have an introduction until now. Well, whoopsie? With that, he would wave at Cass slightly as he took his leave. ''Well, see ya.''

___________________________________

CWIS





Posts

: 1019


Join date

: 2017-05-09



Subject: Re: Fortunate Groove [Safi] Tue Aug 08, 2017 12:46 am

---

Fortune Favors the Bold.

The Gears of Fate are ever turning

     

Ace of the Magician and Casiel of the Priestess have forged a bond.

Sponsored content






Subject: Re: Fortunate Groove [Safi]

---

| | |
| --- | --- |
| Fortunate Groove [Safi] | |