One. Two. Three. Alright, it was three minutes. Nothing had changed. At least, they didn't feel it immediately. They haven't had such a deep sleep in a while. And they had crazy dreams too? The weather has been changing more than they have, and it was a bit irritating that they didn't seem much different. It all was messy. They took a ball and threw it on the ground and caught it when it bounced back up. It seemed so somber how it can all just change in a snap. The life they knew was forever different; those weird openings around town, people getting random monsters following them. They saw it all. And now that weird woman talking about people on screen. None of those names meant anything to them, but it still bugged this person that the lives of everyone in Azores were so easily changed. A visit was all that was needed. But could they go through with it? Ugh….they had to get out. They didn't care how they looked, but they wanted to be anywhere but their home; everything seemed too familiar, and they wanted to remember how good it felt having that. Maybe that's why they walked out into the snow in shorts and a shirt, to make themselves feel more grateful. As their teeth chattered almost to the point where they hurt, the person began walking the sidewalk, on the way to the subway.
These islands were so beautiful at night this person realized. Especially at night. San Malarus had a quiet feeling. Everyone knew when to calm down and take it easy. This town as boring as it may seem, was nice. Penecia had a colorful lively tone at night, like it never slept. For all of the chaotic and craziness at night, it was certainly worth it. Lunapa, serene and beautiful, and secluded. For a place to get away from everything, it was "the" place. Even Standasen as worn down as it is has a lot of rich history, in culture, food, and more. What it was and what it has become is what made it so interesting. Malstu, truly an island that showed strength, and vastness. Going there made you feel like you were so small, and that feeling was enough. Though, it all began to change. Suddenly, everything seemed so grey. Everywhere they went, the islands had turned lifeless, empty, devoid of anything, like everyone had forgotten something very important....it all stopped.
Each walk felt like they walked the world already. They felt like they had seen it all. No one paid them any mind, which was fine. For some reason this person knew that if someone tried to they wouldn't respond anyway. The walks through these islands were so long, and over time, they had gone from loving it, to feeling such misery over everything. These islands have been their home since they were born….and now they were a battleground of tension and conflict. This person hated it, and they felt relieved that they still had it in them to hate anything. It meant that they still had something in them to lose. Time would starting to begin ticking in about a week if they remembered correctly. It didn't matter to them, everything would change whether Azores lived through it or not. This person didn't know what made them so depressed or cynical, but it hit them like a ton of bricks, haunting their dreams and tainting their words. It hurt them, to the point where that many of their friends abandoned them, leaving this lone person to fade into obscurity, while all of the drama happened somewhere else. It wasn't that they were so crushed, but that they let themselves spiral down, without attempting to get over it.
The only one that didn't leave them was that person. Oh how they loved her to death. Nothing mattered more than she did. What would she say at a time like this?
'Get dressed! You look so bad!'
or maybe
'I don't believe in that kind of thing, let's go swimming'
…maybe
'You're so dumb. Stop being so sad. You're such an idiot sometimes'
. Yeah, that's it. As old memories appeared in their head, they were all infected with the fact that this person could never face them. They're probably too scared to leave the house. And this person didn't blame them. But even she too, had become grey...
They woke up on one of the subway and checked their phone.
11:23 P.M.
So they had been sleeping on here for a while…bout an hour. Reaching to their eyes to pull out contacts,  they looked up at the electronic signals telling them they would soon be at the station. It took a moment for them to notice there was no one in the car with them. They were all alone. All this time to think, and they couldn't come up with one single answer. What happened to this world? When did people get so concerned with living large? Can't they just be comfortable with themselves? This had to change. Everyone was scared. Maybe they could do something. This person was skittish, a coward even deep down. But they accepted it of course, and they accepted the terms. They looked at their hand to see a tattoo on their palm.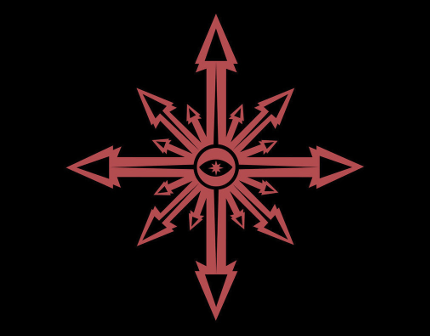 Of course it wasn't ordinary. They knew the use for it. And they knew that it would be used one day. This symbol was perhaps the most obvious sign to this person that they were destined for something. They didn't like it, and yet they wanted to do it; life was over for them at this point. If they die, then they would make sure that these islands had what they needed to survive. If that meant turning it upside down, if these islands had to be changed by them and them alone, this would end. No one involved needs to be in control anymore. No control would be given to anyone. But it was probably nothing. Thoughts raced through their head pondering the decisions they made, wiping their eyes though no tears would have come...but it cannot be undone. They had to do something; initiative must be taken or no one will take it. They had to end it all, one way or another. Nothing else mattered except liberation. Azores only deserved a single kind of salvation....Freedom.
Yes...a free world. Silent, and free...