"What is my purpose?"
---
Velvet Coins: 910
Consumables:
Items: Picture of CWIS, Designer Hat, Dell's coupon (11% off)
Materials: Magic Up Node: Single Node Slot, Raises Pmstr by 3. Common
Bullet Supply:
-Basic Ammunition | Deals Tier 1 Gun damage. x10
Equipment:
Head: N/A
Body: N/A
Hands: N/A
Feet: N/A
Accessory: N/A
---
HP: 60
SP: 50
PEnd: 0%
MEnd: 2%
Ppstr: 6
Pmstr: 28
Dx: 6
Lk: 12
Arbiter of Time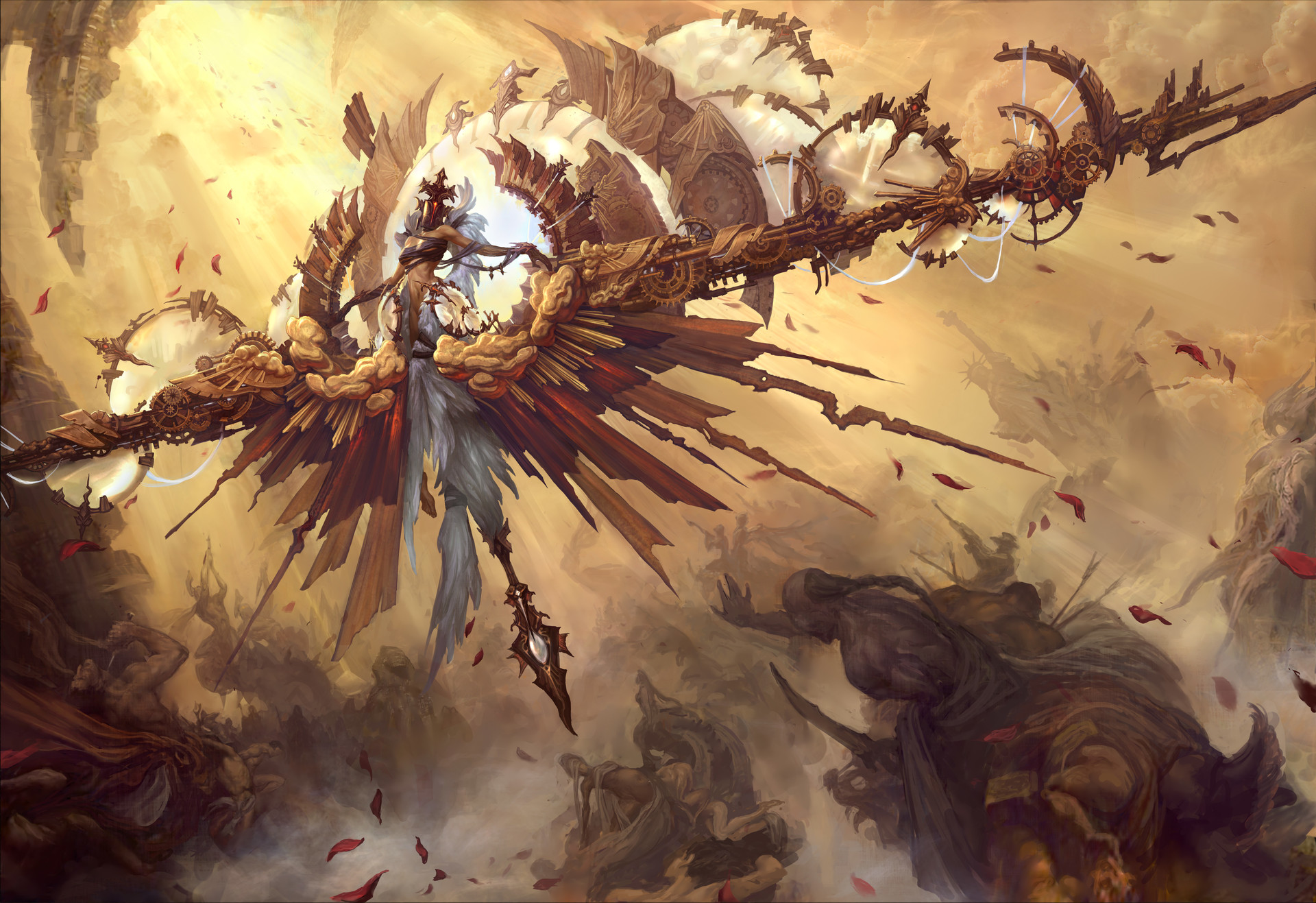 Demon's Arcana:
Aeon
Owner:
Nagami Kay
Demon Background:
Chronos is the governor of linear chronological time. From the passing of each day to the movement of the minute hand on a clock, it watches over the steady ebb and flow of its movement throughout space.
However, this version of Chronos represents a darker side to that etymology. With the passage of time comes life but also destruction. As the clock ticks, it leads to nothing but the end. Embodying the destructive ravages which consumed all things this version of Chronos is chained to its cathedral of time, forever tied to the cruel fate which awaits all things that live in the multiverse.
---
Strengths:
Earth
Weaknesses:
Electricity
Passive Boosts:
Passive skills get a 15% boost (Regenerative/Healing skills are boosted by 5%, Boost/Amp skills are boosted by 10%)
Demon Skill List:
((Skill List can be found
here
. Your skills grow in order, meaning you must unlock Skill 4 to get to Skill 5 and so on.))
Skill 1: Debilitating Spike
Skill 2: Tera
Skill 3: Earth Boost
Skill 4: (Unlocked once using your initial Demon to kill 15 demons in PvS combat; Must be Tier 2 Skill or Lower)
Skill 5: (Must have used your Initial Demon an additional 30 times in PvS combat or tamed 3 separate demons; Must be a Tier 2 Skill or Lower)
Skill 6: (Unlocked once using your initial Demon an additional 35 times in PvS combat or tamed a total of 8 separate demons; Must be a Tier 2 Skill or Lower)
Skill 7: (Unlocked once using your initial Demon an additional 40 times in combat or tamed a demon and used its power to defeat at least two further demons within the same battle; Must be a Tier 3 Skill or Lower)
Skill 8: (Unlocked after finding the missing piece left behind by those before you. Must be a Tier 4 Skill or Lower. Unlocks the skill: ???)[/i]
Manipulation:
(The Ultimate ability you and your initial Demon posses, this power allows you to once per battle try to negotiate with a downed demon and on a successful negotiation, said demon will join you. Demons you tame must be of equal or lower level than yourself and will come already equipped with 1 to 3 skills depending on your rank and their level. You may only use one tamed demon at any time alongside your initial demon so if you try to tame a new demon, your old companion is lost. Alternatively, you can sacrifice your tamed demon to use one of your initial Demons moves with a tier boost. Doing this however will lose your tamed demon and you cannot perform this attack and tame a demon in the same battle.)
Soul Skill Name:
Storm of Time
Persona Name:
Chronos
Tier:
Tier 1
Cost:
10 SP
Type of Damage:
None
Description:
Reduces timer for buffs on enemies by 1 turn.[/quote]
---
Experience:
Level- 2 (22/240 Exp)
Persona Uses- 3/30
Demon Kills- 2/15
PvD Battles Won- 0 total
Dungeons Cleared- Fungeon
Dungeon Masters Defeated- N/A