Persona Name: Maya
Persona Type: Initial
Persona's Arcana: The Heirophant
Owner: Ruo
Persona Appearance:
Persona Background: In Hinduism, Maya is the personification of illusion and encompasses the world in which humanity lives in. She is perhaps, the antagonist of reality, where the goal of humanity is to break from illusion and to reach the gods. She is sometimes depicted as an actual goddess. Maya stands at almost double Ruo's height however is only a bit higher than her when Maya appears knelt over.
Strengths: Pierce
Weaknesses: Lightning
Passive Boosts: Latent 15% boost to Luck and SP
Persona Skill List:
Skill 1: Double Fangs | Inflicts a small amount of Pierce damage twice to one enemy. | 8% HP | Tier 1
Skill 2: Treasure Radar | Reveals location of treasure chests in current dungeon | 10 SP | Tier 1
Skill 3: Magaru | Inflicts a small amount of Wind damage to all enemies. | 6 SP | Tier 1
Skill 4: Mediarama | Recovers a moderate amount of HP (60%) to all allies. | 16 SP | Tier 2
Skill 5: Sukunda | Lowers one enemy's Agility by 30% for 3 turns. | 6 SP | Tier 2
Skill 6: (Unlocked once using your Persona thirty times in combat and having formed three rank three or more social links; Must be a Tier 2 Skill or Lower)
Skill 7: (Unlocked once using your Persona to help atleast two friends overcome their Shadow; Must be a Tier 2 Skill or Lower)
Skill 8: (Unlocked after defeating your fifth Dungeon Master and Persona used 50 times in combat; Must be a Tier 3 Skill or Lower)[/list]
Human Skills:
Adept Pupil | Increases the User's Critical Hit rate by 20% | Passive | Tier 2 (Linked to Initial Persona - Maya)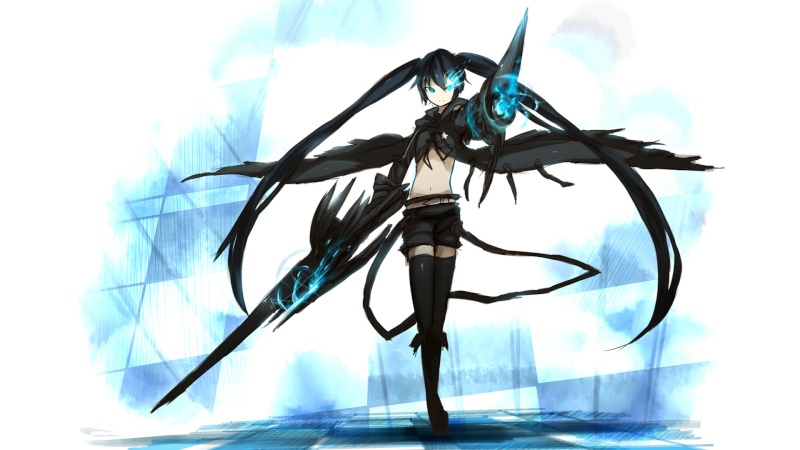 Fusion Attack Name: Orgia Mode
Appearance: Changing into Orgia mode does not occur naturally to Ruo like other ASSWs. To compensate for this, her creators built in machinery that forms onto her arms, pointing outwards, that act as catalysts and force the restrictors to turn off, causing her to overclock.
Persona Name: Maya
Type of Damage: N/A
Description: Orgia Mode lasts 3 turns and allows the Weapon to use skills without the use of HP or SP while also attacking twice per turn [PvS phase combat only for double attack. In PvP Phase combat, Orgia mode instead raises all stats by 15% and allows use of skills without use of HP or SP]. Once the mode is over, they over heat and must rest for 3 turns after, meaning they can not move or defend themselves in that period of time.
Current Stats
HP: 98
SP: 82 (94 due to Arcana bonus)
PEnd: 8%
MEnd: 10%
Pmstr: 27
Ppstr: 18
Dx: 15
Lk: 14 (16 due to Arcana bonus)
Experience
Number of Persona Uses: 15
Number of Dungeons Cleared: 0
Number of People Saved: 0
Equipment
Weapon: Ruo_Weapon_03
Body: N/A
Feet: Tearless Loafers
Accessory: N/A
Items
Revival Bead: Revives a fallen ally with half their HP.
Snuff Soul: Restores 50SP to one ally.
Money
1900 Vc