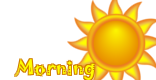 ---------------------
"Toyoha-mon"
Vet Clynic & Accesories
:: Working Topic ::
---------------------
Saturday, 5:30 in the morning. The dorm is completely silent and Haku can not sleep. He is too anxious. In the course of the last week he finished moving, began the university, and only a day ago, received a package to his name coming from his country carrying a note:
"Consider this a farewell gift. May these tools help you in difficult times until you complete your studies, starting from scratch is never a shame and every hard situation is good to learn something new."
 "With love, mom"

P.S .: "Call home more often, yeah? We miss you."
Inside there was an excellent first-brand shaving machine, with a complete set of razor blades of different levels, a charger, new brushes, combs of all kinds and an old notebook with his notes of animal hairdressing. That crazy old woman! How much money did all this cost? She knew that Haku worked part-time at a pet store to help her pay the bills, but how did she know that his previous machine had broken down? - "Thanks mom..." - He thought, while rinsing a tear. But well, there was no time to lose, today he had an interview.
He rose to his feet and jumped like a spring into the shower.
He heard of a veterinary clinic located in the shopping district of Little Tokyo, which needed a person with experience in animals of different sizes for hairdressing, and there was a space reserved for students of the veterinary chair of the academy Seven Stars. While he was ready to undress, he began to think that he really needed the money. In all this time he had been living there, he never stopped to buy groceries (or even shampoo) to live for the next few days, he just could not afford it. Lucky that the college dining room let him have lunch for a few credits, but it was clear he could not keep up surviving with that. It was also obvious that he had to get a new backpack to carry his books, he could no longer present himself to the building with a guitar case he found near a dumpster the day he arrived at Endymion. If it was for him, there would be no problem, but his teachers were already starting to look at him with suspicion...
He came out of the shower with a notorious expression of concern, he did not like to think about money, much less depend on it, but it was definitely a necessary evil ... He took a towel and ran it through his body. He was grateful that he did not have to share the room with anyone for the moment, which meant that he could walk naked as much as he wanted, he loved it. He started strutting and dancing with some music (loud enough not to wake anyone) and made himself a cup of coffee. His mood quickly changed, and in what he took to breakfast he dressed and went out the door, not without carrying his tools in his guitar case with him.
On his way to Little Tokyo, a few blocks from his dorm, he could not help but notice a strange crowd of people surrounding a section of the street around what appeared to be a police tape, just that there was no one wearing anything like a police uniform surrounding the perimeter. - "An accident? You're kidding me ..." If there was something he detested, it was the crowds, but MORE than anything it was the cops. Either way, he kept walking as they did not stand in his way. He waited in the subway line for a few minutes and checked the time with his cell phone, "7:30".
If he was in the right, he would arrive just in time at 8:00am when they opened the business to apply for the job. Haku looked at his phone again, this time for the map to pinpoint the address marked in the notice, and arrived to Little Tokyo, after a few minutes of travel by subway.
He walked a few blocks to a building with a very notorious Japanese style, and stopped to see the sign:
"Toyoha-mon"
Vet Clynic & Accesories
-"This is it !? This looks more like a Shinto temple than a pet store!"- He thought to himself as he prepared to open the door. Upon entering, the first thing he saw was the decor. Everything with a delicate and childish motif: animal plushies, colorful posters and advertisements of vet products, and Maneki-neko dolls as far as the eye could see. But that was not all, the place was filled with dozens and dozens of shelves filled with pet articles, from necklaces to sweaters in various sizes, food bags for various species, bones and pet sweets, and vitamins behind a counter. Haku did not notice the bells hanging at the end of the door announcing his arrival, until a young woman approached and spoke with a somewhat squeaky voice:
-"Ohayō gozaimasu! Welcome to Toyoha-mon! What can i help you with?"-
-"Y-yeah, uhm. Im here for the h-hairdresser job?"- Haku gave a brief loook at the flashy-looking girl, he was already regreting his decission of coming here in the first place, but then again, he needed the work badly. -"Honto!? Yaaay! I can´t believe my ad has been responded so quickly! You are hired!" -"WHAT!?. Wait, you're the boss here and you do not need to check my resume or see if I have a criminal profile?"- Said, completely astonished. He could not believe that the girl in front of him was his new boss, she seemed no older than him! Did she really handled a clinic all by herself!?
-"Doushite?. Why? You seem a trustworthy person, and besides i REALLY need some help right now. I can't run this place all by myself! I mean, i can, but i don't want to... its too boring. I just need someone i can delegate sometimes if im in the middle of a surgery, but mainly you will need to take care of the hair and baths of my patients at least once a week. You can do that, don't you?".
-"Wait a second, how come you do not share the clinic with another doctor in that case? If your hands are so full, why hire someone like me?. Isn't that kinda risky for the animals?" - "Okay, you got me. You want to know the real reason? MONEY my friend!. I need low-cost labor sourcing. Do you think that maintaining a clinic like this is easy?. You have no idea what I have to do if I want to maintain the quality of my business without sparing a fucking penny. And I will not risk my profits because of a pompous stupid who claims to know what is best for animals!. I know what's best for animals, and it's my way or nobody's way!. So, do you have the balls to work for me, or you will walk through that door with your tail between your legs!?
Her sudden change of color was incredible, he was definitely beginning to like the guts of this girl, although he had much to object about her interest in money... But he didn´t had a choice. The decision was clear, if he wanted to eat for the following month, he needed the job. -"Okay, im in..."
-"Sugoiii! Im Aiko Toyohana, if you work for the minimum, you can start today!"