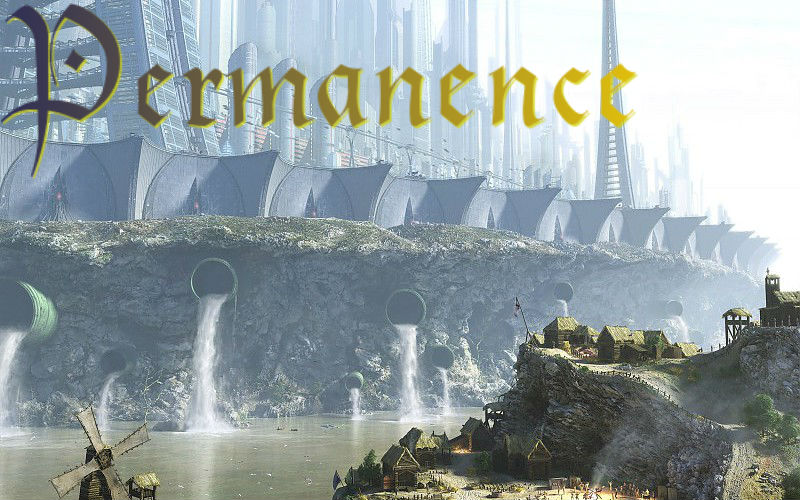 On the quiet hill side, a small village of thirty seven awakens to the still blackened skies just before the dawn. Their day begins just as it had the day before, a hard day's work of tilling fields and preparing for the growing season lays stretched out before them. The last of the reserves from last winter have dwindled to little more than a few scraps of cured beef, a single basket of salted fish, and a handful of jars containing the last of the previous fall's jams. Before the winter's cold the village celebrated the births of a healthy pair of twins, brothers with hair of the softest brown, and as the last snow melts away… the soft mound where one of them lay is revealed
The lives of these people, are difficult and their work sisyphean… Yet they take pride in what they have, and take no jealousy to what those in the City of Cogs to their north claim as their own.
The City of Cogs stands tall and magnificent, it's immaculate spires and impenetrable walls built ready to repel any long since extinct invaders. Steam bellows from the chimney tops, toxic fumes permeate the air and soil. No day, no night, only the dim glow of the mechanized city's electric lanterns illuminate the artificial dark, unblinking… as they stare into the void.
Grow, Expand, Incorporate…. Grow, Expand, Incorporate…. Grow, Expand, Incorporate….
These are the only thought held by the soulless gears who call this city home… The grandest citadel to industrialism that this world had ever seen. A metropolis of cold steel and black rust who's maze of catwalks stretched on for what one could only assume were miles….
And betwixt the two… on this day, a spire piercing through the darkened cloud of Cog Town, a monolith eclipsing the life giving sun over the village…
Junction has arrived in Permanence
(You are now free to explore Permanence. You may do so on your own or take the "Traveling Unknown Lands" mission on the CWIS System. Thank you)