"Just men? That's a little sexist, are you saying that the woman around here can do no wrong?"

Once again, just a tease, but it' mostly men that's been painted as the root of all evil. Kind of funny when the person who seems to be the root of most problems around here is the queen. At the same time, it was Raphael's opinion alone, he had no real proof. Not yet anyway...

"Still a cute cat though, hope you don't lose it or anything. So many things happen in the outside that can scare the little fur ball away. The bad thing about enlisting help is that either they would be afraid to grab it or afraid to approach. So seeing you out here with the cat was a little something else. But other than that, fond any troublemakers yet?"
___________________________________
Lv
Spoiler:
Azores Token
Spoiler: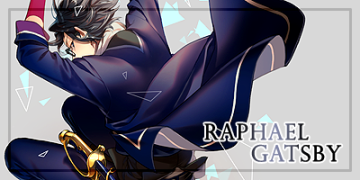 Alt Appearence
Spoiler: