Right, well, I'm a non-American scrub who has never experienced thanksgiving, so instead I'm gonna let the most American character on-site do my post for me.
----------------------------------------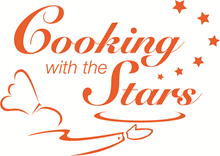 "Good evening, my fellow Americans!"
The live studio audience cheered magnanimously as Lucian made his way to the front of the cooking show's counter. "I hope you're all having a wonderful holiday season so far, because I'm here to make it better. In the spirit of Thanksgiving, I've been invited to cook my favorite Thanksgiving dessert here live for you all to see. Now, some of you might be asking…" The man pushed up his glasses. "'Doesn't the president have more important things to do than guest-star in a celebrity cooking show?'"
"The answer to that question is yes, I do, but state regulation dictates I need to take off at least four vacation days off in my administration; I figured I would be productive and work around my vacation days by appearing on live TV anyway." The audience smiled and laughed, and Lucian died a little on the inside. "So, without further ado, let's get to the dish! Today we will be making…"
Four Flavor Sheet Pan Pie!
"This glorious concoction is apple pie, cherry pie, pumpkin pie and pecan pie all at once. My parents actually used to make this every thanksgiving, back when I was a child. We would huddle in front of the fireplace as opposed to the usual dining table and we would pick away at our slices while talking about things that happened over the course of the year that we were grateful for for hours on end. It's not very easy to make, considering you're cooking four dishes at once, but the result is well worth the effort."
You will need:Crusts:
• Two 14.1-ounce boxes refrigerated rolled pie crust (4 crusts total)
• All-purpose flour, for dusting
• 1 large egg, lightly beaten
• 1/4 cup turbinado sugar
Apple Pie:
• 2 pounds mixed apples (such as Granny Smith, Gala and McIntosh), peeled, cored and sliced 1/4-inch thick
• 1/4 cup granulated sugar
• 1 tablespoon fresh lemon juice
• 4 tablespoons unsalted butter
• 2 teaspoons all-purpose flour
• 3/4 teaspoon ground cinnamon
• Kosher salt
Cherry Pie:
• 2 cups drained jarred cherries, plus 3/4 cup juice from the jar
• 2 tablespoons cornstarch
• 1/4 cup granulated sugar
Pumpkin Pie:
• 1 1/3 cups canned pure pumpkin puree
• 2/3 cup evaporated milk
• 1/2 cup granulated sugar
• 1 teaspoon pumpkin pie spice
• 1 large egg
Pecan Pie:
• 1/2 cup packed light brown sugar
• 1/2 cup light corn syrup
• 4 tablespoons unsalted butter, melted
• 1 teaspoon pure vanilla extract
• 2 large eggs
• Kosher salt
• 3/4 cup roasted pecan halves
Preparation:
• For the crusts: Preheat the oven to 350 degrees F. Unroll 3 of the pie crusts on a lightly floured work surface. Stack them on top of each other. Roll out the thick, layered dough to a 15-by-21-inch rectangle. Press into a rimmed baking sheet so that the crust comes up the sides and hangs over slightly. This will be the bottom crust. Chill until ready to use, at least 30 minutes.
"If you want to add any additional flavorings or bits to the crust, now's the time."
• Use the remaining crust for the top of the pie. Unroll it on a lightly floured work surface and roll it to a 14-by-18-inch rectangle. Cut the dough in half so you have two 7-by-9-inch pieces. One half will be the top crust for the apple portion of the pie. Cut the other half into 1-inch diagonal strips to use for the lattice on the cherry pie. Place the rectangle and strips on a parchment-lined baking sheet and chill until ready to use.  
"It's worth noting that the cherry pie lattice doesn't
have
to be striped. Creativity is a virtue."
• For the apple pie: Toss the apples in a medium bowl with the sugar and lemon juice. Melt the butter in a large skillet over medium-high heat, add the apples and cook, stirring occasionally, until tender, about 10 minutes. Stir in the flour, cinnamon and a pinch of salt and cook until thickened, about 1 minute more. Cool completely.
"Any kind of apple works, but I find that gala apples give the pie longer-lasting aftertaste."
• For the cherry pie: Place the cherries in a medium bowl. Whisk 1/4 cup cherry juice with the cornstarch in a small saucepan until completely smooth. Add the remaining cherry juice and sugar and bring to a boil over medium-high heat. Cook, whisking constantly, until thick and glossy, about 30 seconds. Pour the sauce over the cherries and gently fold to combine. Cool completely.  
"Be careful not to go overboard with the cherries here, your stomach will thank you later."
• For the pumpkin pie: Whisk together the pumpkin, evaporated milk, sugar, pumpkin pie spice and the egg and in a medium bowl until smooth. Set aside.
"Ironically enough, the most thanksgiving-related part of this dish is the easiest to prepare."
• For the pecan pie: Whisk together the brown sugar, corn syrup, butter, vanilla, eggs and a pinch of salt in a medium bowl until smooth. Fold in the pecans and set aside.
"If you're allergic to nuts, you can always replace the pecans here with crushed crackers. The end result has roughly the same taste, but without being potentially harmful to you."
• Once all fillings are made, begin assembling the pie. Remove both baking sheets with dough from the refrigerator.  
• Visualize the sheet pan is divided in half lengthwise and then crosswise so you have 4 equal quadrants. Each quadrant will hold a different pie filling. Prick the bottom crust all over with a fork.
• Add the pie fillings in this order: Add the apple pie filling to the upper left quadrant of the crust; spread it to cover a 7-by-9-inch rectangle. Moving counter clockwise, pour the pumpkin filling right under the apple pie filling and spread it the same size as the apple filling. Spread out the cherry filling next to the pumpkin filling. Fill the top right empty space with the pecan filling.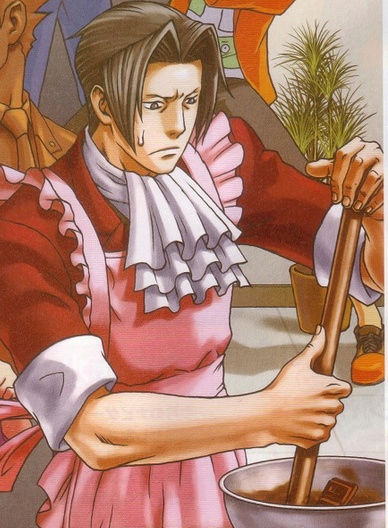 "Now, it's worth noting that I've never actually prepared this dish myself before. In fact it's been well over a decade since I last cooked something, but it should probably be fine. Uh… I don't
think
it should be glowing, but – again – it's most likely nothing to worry about."  
• Cover the apple pie quadrant with the reserved rectangle of dough. Lay the pie strips out diagonally over the cherry pie quadrant. Press any remaining strips of dough around the edge of the pie to thicken the rim. Crimp the edge of the pie, making sure to incorporate and crimp together the dough from the apple quadrant. Brush the edges and the dough on top of the pie with egg and sprinkle with turbinado sugar. Cut decorative slits in the apple pie crust.  
• Bake until all pies are set and the crust on the apple pie and cherry pie is golden brown and crisp, 55 minutes to 1 hour 5 minutes.
"Once all that's done, just pull it out of the oven and you'll have yourself a nice and… oh… oh dear."
"I seem to have… made some sort of mistake…
dear lord what is that?!
"
As the SWAT team in hazmat suits began to leave the scene, Lucian removed his now blood-caked glasses and turned to face what was left of the studio camera. "Well, despite the difficulties we ran into, I'd say this was quite a productive endeavor. I do probably have to get myself screened for several diseases now though, so we'll have to cut this episode short. Thank you so much for joining me today, and have a happy Thanksgiving, America." And with that, Lucian was hurried along to safety by the remaining FBI operatives on the scene.
----------------------------------------
Friday 27th of November, 3103 AD
1:37 AM
Clarke family estate, Washington D.C
The sound of loosely jangling keys turning the lock of the front door echoed through the large, unusually acoustic halls of the soon-to-be-president's home. The housekeeping staff had gone home for the night, which meant that the only sight that greeted Lucian's tired eyes was that of a foyer populated by nothing but expensive furniture and too much distance between the floor and the ceiling. A tired sigh filled the room, followed only by the click-clacking of his shoes against the marble stairs to the second floor. He'd been looking forward to spending thanksgiving night with Alice, but the preparations he'd had to make for the upcoming final presidential debate meant he'd instead spent the entire day running from point A to point B, getting in contact with people he hated to beg them for their continued support. By the time he was finally off the hook, it wasn't even Thanksgiving anymore.

Eventually, Lucian got to the second floor hallway and quietly pulled open the first door that crossed him. Inside was his twelve year old daughter, curled into a compressed ball of sleep on her bed, with the sheets strewn around the room in a massive mess and her daytime clothes still on. It appeared she'd fallen asleep waiting for him to come home, which would've broken his heart had he not already gotten so used to the sight by now. Lucian pulled out a shopping bag from within his suitcase, and from within that bag he pulled out a foam food container, and then placed it on Alice's nightstand; when she woke up the next morning, at least she'd be pleasantly surprised by a slice of pumpkin pie.

Lucian gently swept away Alice's bangs before planting a gentle kiss on her forehead, a smile adorning his face as he left the room to fall asleep in his own. He had a lot to hate about his life and the truths he'd come to know about it, but there was always one aspect of his life he'd be forever grateful for, and it was best to let her get a good night's rest.