Though Azores has had peace for some time now, the people of those islands may once again be roped into something they cannot control. However, it threatens not only their home, but every corner of the galaxies. Can they stand up and grasp a cosmic struggle when not only their world, but countless count on them? Meanwhile, a strange anomaly has affected another series of worlds, revealed to be one world before; will that world be doomed as well...?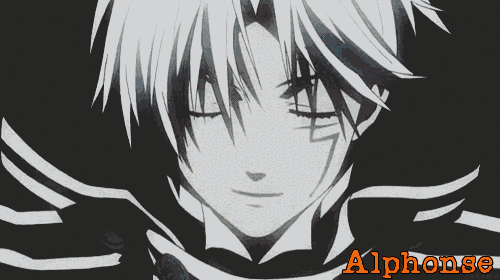 Everyone has returned for Azores, but now with a heavier threat. With the people of Azores learning more and trying to take control of the situation, a threat arises in the form of Demons. Beyond that, a man wishes to enact the plan they could not last Event, and on the other side, a strange group of thirteen individuals guarded with a task have appeared to investigate. What is the significance of them and Azores' world as a whole?
Demons are going to be a new threat, and as such, you must fight them in a new fashion.
PvD - Players vs Demons
Demons are otherworldly creatures that come from various myth and folklore. They come in quite literally all shapes and sizes, and differ from Personas in that they are not manifestations of the mind. They are living being creatures that can think for themselves.
Demons are fought a little differently than Shadows or other players. When you fight demons, you go into an entirely new type of combat called PvD - Players vs. Demons. Combat is fairly similar to PvS, including the miss chance for attacks and luck to add to miss and crit. The major difference between the two is that the combat takes after Shin Megami Tensei (Nocturne, Digital Devil, IV, etc.) utilizing the Press Turn system.
When you fight in PvD Combat, enemies will have stats that look a little like this:
Demon 1:
Demon 2:
Demon 3:
You see that note that says "Press Turn:  1"? It means that they will have one action before the next demon acts, then the next will have one action and so on until the turn of the Demons is over. The same is there for the players, however, they are somewhat different. While ordinarily players get one action, some may get multiple depending on the team. If the team consists of four or more, they will get one action each. If there are only three party members, then they each get two actions per turn. If it is two, then the two get three actions, and lastly, if you are all by yourself, you get a whole four actions a post. This means you could spend a turn attacking twice, using an item, and healing for a single turn. Sounds fun right? However, not all demons will be like this. Stronger Demons and bosses will often have more than one action a turn, perhaps even three or more. It's scary huh? It means they can act more often now, but that is not the only tool you get in this type of combat.
Critical Hits, Misses and Weaknesses
When you hit a weakness of the enemy or get a critical hit, you will gain an extra action on your counter to act once more. So let's say you have three actions, and all three actions you chose to attack with Bash and it crit the last two times. That means that you will get two more actions on top of what you just dealt. Keep in mind however that should you crit or hit a weakness during these extra Press Turns, you will not get an extra action. There is a drawback to all of this, in that should you miss, you will lose your next two Turns. So if you fight alone and miss an attack, you lose your second and third Turn and only your fourth will count. Hama and Mudo skills, and ailments do not have the same penalty; should they fail, you will only lose one action. This also means that in this form of combat, there is no Down status for both you or your enemy.
You have the ability to forego your turn entirely and let the next player go. By doing so, this will take your Turn and give them an extra turn. So in a Party of four where everyone has one Turn, should the first person pass, the second person to go will get two full Press Turns to use. Neat right? Bear in mind that even if you are in a party of two or three, should you pass, the next player will only get a single extra Press Turn.
Prologue: The Beginning of the Collapse...
In the thirteen, six choose to make their own investigation towards the source of a strange anomaly. Their duty to protect all worlds is a hefty one, and as such the call to act from this is grave. These six may perhaps not get along, but choose to settle in order to get to the heart of the matter that concerns every universe. With strange worries in their minds, tension in their hearts, each with their own agenda, one could only wonder what their true goals are as they make their way to the "heart" of the matter....
The prologue that begins will concern six characters, that people can sign up to play as. Once everyone has signed up, a topic will be made where people can pick the character they want to play as. They each have their own story, talents and otherwise. Their abilities and the like will be made clear when the Act begins, but for now should you choose, you may sign up below this topic for the prologue. Should you not get a spot, you are still free to thread normally in Azores, as something may be happening there too that could be connected...