~Mir Jaqli Trinity - The Empress~
0 - The Fool
~none~
Alternate 0 - The Jester
~Aburai Moji~
Rank 1 - Uh-huh, so someone's talking to us through a cell phone... m'kay, let's see what's actually behind this.
Rank 2 - A teacher? I dunno who he is, really, must have not been in my class when I went to school, but if he's this important and has some kind of power to make our phones work tonight, then I guess he's alright. Ally, at least, I have no reason to suspect him.
I - The Magician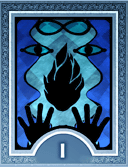 ~none~
II - The Priestess
~none~
III - The Empress
~none~
IV - The Emperor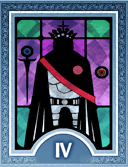 ~Naito Tsurinai~
Rank 1 - I... honestly don't know what to say. Seriously, what am I supposed to think? He seems like a good leader, if a bit harsh, but I do appreciate the concern for the team. I dunno how well we'll get along, if at all, but from what I've seen, I can trust his judgment.
V - The Hierophant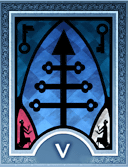 ~none~
VI - The Lovers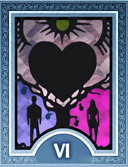 ~none~
VII - The Chariot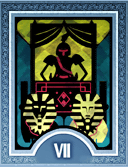 ~none~
VIII - The Justice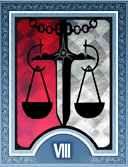 ~Khan Azame~
Rank 1 - You know, I'm starting to see a pattern in everyone... I have no comment on any of them! The redhead is strong, at least, and seems pretty reliable, so I guess I'll just see what happens.
Rank 2 - Eh, again, what much else can I say? We don't get along too shabbily, and he seemed to be a good team player. He's friends with that silver-haired guy, right? It's actually fairly heartwarming to see old friends reunited tonight. Heh.
IX - The Hermit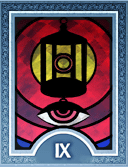 ~none~
X - The Fortune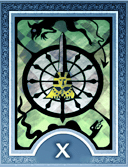 ~Yotsun Kirito~
Rank 1 - Daaamn, that sword. I was kinda surprised when that blonde guy appeared, but jeez... aside from that, she isn't bad, seems to be fairly reliable, so I guess I'll deal.
Rank 2 - Hmm... I dunno what much more to say... she seems to get along really well with that sunglasses guy, I wonder if I should ask them about it later... Maybe, maybe not. All I know is that she continues to be helpful anyway.
XI - The Strength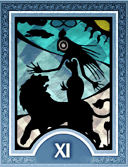 ~none~
Alternate XI - The Lust
~none~
XII - The Hanged Man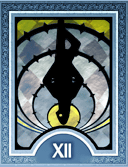 ~Anya Satoshi~
Rank 1 - She served me food. That's an automatic win in my book, and furthermore, she's nice. Can't say I know much else about her but hey, if someone's friendly to me, I have no reason to not be friendly to them, right?
Rank 2 - Did she say...? Well, after this floor, I'm gonna need to talk to her... though, I'm glad that she wasn't hurt, at the very least, no-one was, and that's better than anything I could have hoped for, for sure.
XII - The Death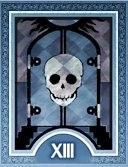 ~none~
XIV - The Temperance
~Tomoe Kyokudou~
Rank 1 - Our... leader, I guess. She seems to be reasonable, calm, that's all I need, really. I only ask for them to let me help, and if she can lead us through to the top, then I have no reason to disobey.
Rank 2 - Hmmm... I honestly can't say what I think at this point. She's smart but I'm focusing on other things... her powers are definitely something, that's for sure, so perhaps I should choose my actions carefully. As long as I can face Yachiru...
XV - The Devil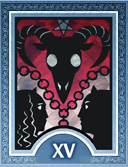 ~none~
XVI - The Tower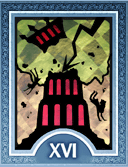 ~Natashi Seijo~
Rank 1 - Ooookay, this guy set up a food booth outside the tower? While I didn't notice? Huh. Well, he's helpful, I'll give him that. No idea who he is or anything but hey! Free food and free help.
Rank 2 - Jeez... if I wasn't in Orgia Mode, his power would have blown me away, no doubt about that... he's still an ally, though, he helped us out a lot, it seems, so I should try and repay him for it. Hell, the least I can do is that, right?
XVII - The Star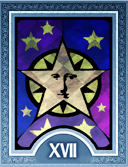 ~none~
XVIII - The Moon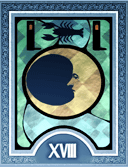 ~Shadow Kogami Shibuya~
Rank 1 - I can feel that he isn't really who he appears to be... liars get each other like that... still, I appreciate him looking out for me the way he did...
Rank 2 - He doesn't like death? What's his deal? Like, sure, it's kinda maddening to hear someone talk about dying all the time and how they're willing to die, but I'll be damned if I ever let that shit come through. I dunno what he's gone through, but I can handle my own, so he doesn't need to worry. God...
Rank 3 - I... don't need to say anything. Just this once, I wanted him to not say anything... just that once. I'm already fucked because of what we did to Four, I don't need him saying all that... God damn it...
Rank 4 - Loudmouth... you don't need to tell everyone that I'm a robot... I'm glad someone worries, but try to be more discreet while doing so. Seriously... I can't even tell what's going to happen anymore...
XIX - The Sun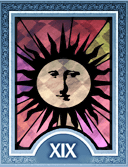 ~Yatagarasu~
Rank 1 - 'Kay, so, what? What the hell happened there? Was he supposed to be an enemy, an ally, which was it? He didn't attack us so I guess that's something good... well, whatever, as long as he doesn't go being annoying all the time, s'fine with me.
XX - The Aeon
~none~
XX - Judgement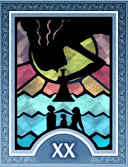 ~The Protectors of Ueitawa~
Rank 1 - No... this had to start off well... I can already feel it, this night alone is going to be lined with death, roaming around each corner... I'm determined to reach the top, but what will I do if we have to keep going like this? I don't think I can... I'll try, but killing someone, a lot of people... that goes against what I believe in.
Rank 2 - Dammit... this stupid Tower needs to stay away from our heads... or maybe it doesn't? Was it
trying
to warn us? Make us able to prepare for what was to come? I don't think this vision is going to come true for sure, there must be something we can do to keep it away... I need to work harder, that's what I need to do.